11 Nov

Bosley Mill: Firm fined for exposing workers to asbestos

We're glad to have removed our equipment & got out early, before we got stung.

A wood processing mill where four workers died in an explosion has been fined for exposing staff to asbestos.

Three men and a woman died in 2015 at Wood Treatment Ltd in Cheshire when the four-storey building collapsed.

The Health and Safety Executive said after the blast staff removed cladding in 2016 without being told about the asbestos, although the firm was aware.

The company was fined £2,000 at Manchester and Salford Magistrates' Court and must pay £3,000 costs.

Wood Treatment Ltd, of Tunstall Road, Bosley, pleaded guilty in August to a breach of the Health and Safety at Work Act.

Following the explosion in July 2015, the company was told by the HSE to fit new explosion-relief panels to an asbestos cement-clad warehouse.

Although an external company had been hired, they did not work with materials that contained asbestos and staff at the wood processing plant removed them instead.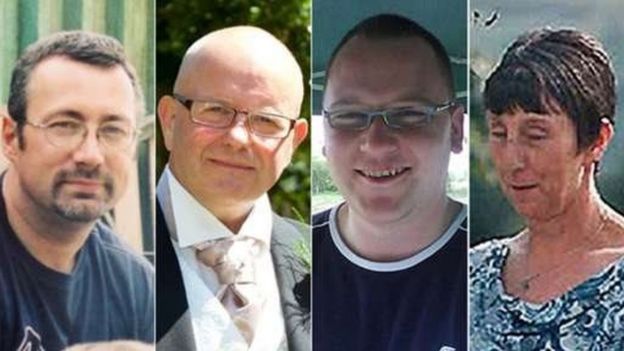 After the panels were installed, the old asbestos sheets were cut to size and refitted to fill holes left in the wall, the HSE said.
Although the company was fully aware of the asbestos and had an asbestos survey and action plan, the HSE said the information was not shared with employees and measures not put in place to contain the risks involved.
HSE inspector Ian Betley said: "Asbestos is responsible for thousands of deaths in the UK every year but it only becomes dangerous when it is broken up and fibres are released into the air.
"Asbestos should only be removed by specialist contractors, Wood Treatment Ltd put workers at risk by not following the correct safety procedures."
The HSE's investigation into the explosion – described by rescue teams as the "worst incident of its kind" in a decade – is still on-going.
Derek Moore, 62, from Stoke-on-Trent, William Barks, 51, from Leek, Jason Shingler, 38, from North Rode, and Dorothy Bailey, 62 died in the blast.
Article Source: https://www.bbc.co.uk/news/uk-england-45683901