01 Dec

Cambria mill explosion victim gets lift from family, friends, new legs

Collin Vander Galien lost both of his legs in an explosion at the Didion Milling Plant in Cambria and is recovering at home in Randolph, about an hour northeast of Madison. Vander Galien had been sitting down between intervals of throwing bags of corn into a train car when the explosion happened. "Even if I had gone to the bathroom or had grabbed a drink of water, I'd have been dead for sure," he said.

"I thought it would be a lot harder and hurt a lot more," Vander Galien, 23, said Thursday morning surrounded by family in the office of prosthetist David Sisson in Monona.

It's the same positive attitude Vander Galien, of Randolph, has displayed in the 10½ weeks since he lost parts of both of his legs in a deadly explosion at the mill in nearby Cambria where he worked.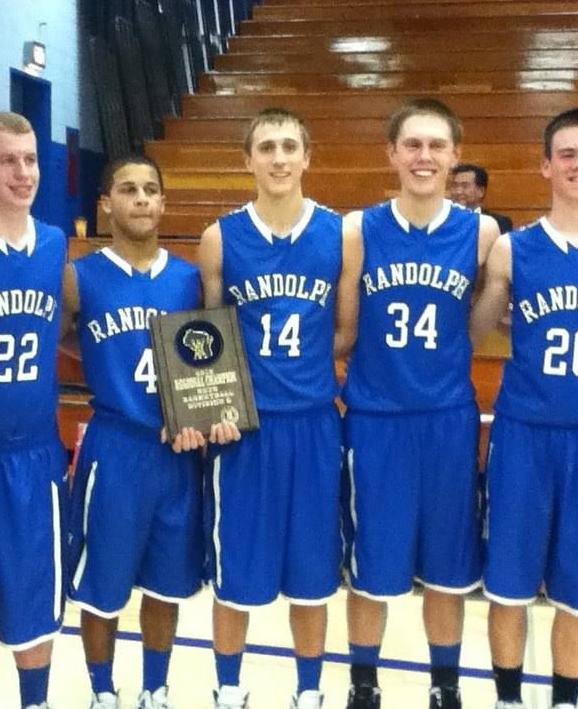 Before the explosion, Vander Galien was fit, 6-foot-1, about 170 pounds. He'd played basketball since second grade, with his father, Bill, coaching his teams until high school. His Randolph Rockets were the 2011 State Champions Vander Galien's junior year, and he was co-captain his senior year.
"He's always been competitive," Bill Vander Galien said before his son got his prosthetic legs, one emblazoned with the emblem of Vander Galien's favorite team, the Milwaukee Bucks.
Vander Galien's ability to deal with adversities and keep a positive attitude comes from a lifetime of playing sports, his father said.
"About the second sentence he said to us was, 'My legs are gone. They're not going to grow back. Let's move on.' And that's the attitude he's had since that morning he woke up from his surgery."
Outpouring of support
That sunny disposition also owes something to the friends and family who packed his hospital room and then the rehabilitation center where Vander Galien spent most of June recovering from the May 31 explosion at Didion Milling, which killed five workers.
The blast injured nine others besides Vander Galien and shook the tiny town of Cambria in Columbia County, about 40 miles northeast of Madison.
"The more people I saw, the better I felt," Vander Galien said, sitting in a wheelchair in the living room of his parents' house the day before getting his two prosthetic legs.
It was one person after another, said his mother, Kim Vander Galien. "We actually had to send them in three at a time just to get through everyone, every night."
Vander Galien, who grew up in Randolph with his brother, Connor, and sister, Courtney, said his friends treat him like nothing happened. They are there for him whenever he needs to talk, "just the same as always," Vander Galien said, his blond hair pulled back in a small bun.
Explosion
Vander Galien had only worked at Didion Milling for four months at the time of the explosion, and always on first shift, he said.
He'd been asked to work the night shift for one month. It didn't hurt that third shift paid better and allowed him to work more overtime. He had only a week left on his night shift obligation at the time of the blast.
That night, Vander Galien had been sitting down between intervals of loading bags of corn into a train car when the explosion happened. It was the train car that landed on his legs, crushing them.
"They said I didn't bleed out because there was so much pressure on my legs," he said.
Vander Galien has no idea what triggered the explosion, and officials with the U.S. Occupational Safety and Health Administration have not yet ruled on the cause. The investigation could take up to six months, Cambria village president Glen Williams said.
Dr. Eric Anderson, a 43-year-old surgeon from Baraboo, was at Divine Savior Hospital in Portage when he was called to the scene to amputate Vander Galien's legs: his right leg just below his knee, his left leg just above the knee.
Vander Galien and his mother said the surgeon took an incredible risk since the open area within the rubble where Vander Galien was trapped could have collapsed at any time. Anderson was able to amputate one leg, but a paramedic had to amputate the other because of the tight space and the way Vander Galien's legs were positioned, his mother said.
They also had to work in the dark — since the explosion took place at about 11 p.m. — and next to a fire that was burning nearby. "The whole works," Kim Vander Galien said. "It was quite something."
When he heard the blast, Vander Galien put his arm up to shield his face, he said. And the next thing he knew, he was on his knees with his legs behind him.
"I couldn't feel anything in my legs," he said. "I tried to wiggle out of there. They were just stuck."

New legs
His new legs are high-tech, said Sisson, the prosthetist. The prosthetic for the leg amputated above the knee has an advanced microprocessor knee made in Germany by a company called Ottobock through a collaboration with the U.S. Department of Defense for military use, Sisson said.
"This knee is probably the smartest thing in the room," Sisson said Thursday while coaching Vander Galien to walk with the help of parallel bars as about a dozen people looked on.
"Little, baby steps," he instructed as Vander Galien tried to move the prostheses for the first time.
Half an hour later, after quick progress, he told Vander Galien that now it's just a matter of building up skills and developing calluses. "Really, you couldn't be doing any better," he told him.
"You look good, Collin, you look really good," Kim Vander Galien told her son, seeing him stand on two legs for the first time in more than two months.
The high-tech knee has only been released for use by the general public for about two years, Sisson said, adding that few amputees can afford it because Medicare and private insurance won't pay for it.
The cost of the above-the-knee prosthesis is $140,000, which in Vander Galien's case is covered by worker's compensation, Sisson said. It's $20,000 for the below-the-knee one.
Vander Galien's new knee is the most robust, heavy-duty microprocessor knee available, Sisson said.
Still, Sisson predicted Vander Galien is done doing heavy labor for the rest of his life.
And Vander Galien, who studied business management at Madison Area Technical College for two years, but didn't get a degree, said he'd eventually like to work with the NBA G-League affiliate of the Milwaukee Bucks in Oshkosh. Another possibility would be taking a job at the YMCA in Beaver Dam, he said.
"You're going to learn some new skills," Sisson told Vander Galien toward the end of the session as the former ball player tested out his new legs.
The good news, Sisson said, is that Thursday was going to be the most difficult, the most painful, and the most clumsy Vander Galien would be on his new legs.
"This is just a starting point," he said.